Which IV Therapy Treatment Helps Boost the Immune System?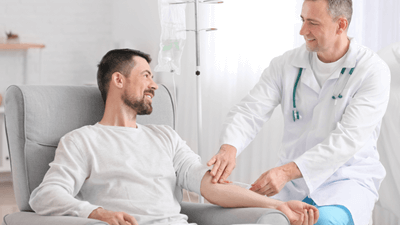 Despite a healthy diet and lifestyle, do you feel like you're still getting sick or feeling run-down more often than you should? If so, your immune system may need a little extra help. Unlike oral supplements, which may not be fully absorbed by the body, IV drip therapy delivers vital nutrients directly into the bloodstream for instantaneous, boosted results that can leave you feeling and functioning better than ever. At Cameron Wellness and Spa in Salt Lake City, UT, our knowledgeable alternative medicine providers and health specialists offer a full range of IV drip therapies to address a long list of concerns, including a sluggish immune system. Here, we'll explore which IV drips may be most appropriate for optimizing the immune system and helping your body to fight illness and infection more efficiently.
What does IV therapy do?
IV therapy can be used to address vitamin, mineral, and nutrient deficiencies that are responsible for certain symptoms and conditions, like slow recovery after a workout, inflammation, weight loss resistance – and many others. With IV therapy, these important elements are introduced directly into the patient's bloodstream, allowing them to more efficiently and completely be absorbed into the body, which leads to quicker, better, and longer-lasting outcomes. One popular reason for choosing IV drip therapy is to improve immunity.
Which IV drip helps your immune system?
There are several IV therapy options available to help boost the function of your immune system. During your initial consultation for an IV drip in Salt Lake City, we will thoroughly discuss your specific symptoms and goals. Based on this information, along with a review of your overall health and wellness history, we will recommend the most appropriate type of IV therapy for you. For patients specifically looking for an immunity boost, the following IV drip therapies may be suitable options:
Immune Enhancer
Ultraviolet Blood Irradiation
With these immunity-enhancing IV drips, patients can improve their ability to fight illness and infection, remove pathogens, and enhance the body's natural healing and regenerative functions. For patients hoping to "get ahead" of illness — like those hoping to avoid getting sick as they prepare for an upcoming event or vacation — the Bon Voyage IV drip is also an immunity booster.
How often can I get an IV drip?
The frequency of your IV drip therapy will depend on the reasons for treatment, which type of IV drip you are getting, and other factors. On average, the effects of an IV drip can last for about two weeks, with many patients choosing to schedule regular IV therapy sessions about twice per month to enjoy optimal, consistent relief from their unwanted symptoms and improved wellness overall.
Support your immune system for improved health and wellness with a personalized IV drip in Salt Lake City, UT
If you feel like you're always coming down with something despite a healthy diet and lifestyle, or if you are hoping to avoid getting sick before an upcoming vacation — or if you simply want to boost your health overall — consider an immunity-boosting IV drip at Cameron Wellness and Spa in Salt Lake City, UT. For more information on the benefits of IV drip therapy for immunity, call to schedule your private consultation today.