If you have been living with a chronic illness that affects your daily life, it may feel like you're in a losing battle. Maybe you've been seen by multiple doctors, only to be told there is no cure for your illness and nothing more can be done. At Cameron Wellness and Spa, Drs. Todd Cameron and Shawn Postma take a naturopathic approach to chronic illness by uncovering the root cause of the condition and treating it accordingly. Our team helps SLC patients successfully manage cancer, Lyme disease, toxic mold, mast cell activation syndrome, histamine intolerance, fibromyalgia, breast implant illness (BII), heavy metal toxicity, and more. We encourage you to schedule a consultation in Salt Lake City, UT to get the personalized attention you deserve.
Reviews
"I've been going to Cameron Wellness for about five years now. It's difficult to find a doctor that I trust with my health and I certainly recommend Dr. Cameron."
- C.R. /
Google /
Jul 08, 2021
"Best Spa and Wellness Center!"
- S.K. /
Google /
Jul 30, 2021
"I love spending time with Dr. Cameron because he loves taking the time to talk to me and answer all of my questions, of which I always have plenty! I refer people to him constantly. He is a wealth of knowledge about the inner workings of the human body. I also love the far more natural approach and understanding of natural medicine that he possesses. Thank you for your excellent service and commitment to better health for me and your other patients."
- J.S. /
Google /
Apr 06, 2021
"Dr Postma is a caring, intuitive doctor. I highly recommend him to anyone looking to optimize their overall health and well being!"
- L.B. /
Google /
Jul 28, 2021
"Hands down the best holistic clinic in SLC! I have been seeing practitioners at this clinic for years and couldn't be happier. The staff are caring, friendly and very knowledgeable. They will give you the knowledge and tools to build and support a healthy immune system. Where typical western medicine has failed, Dr. Cameron's clinic has provided solutions that actually work without compromising my immune system. I highly recommend this cutting edge clinic!"
- H.A. /
Facebook /
Dec 17, 2020
Previous
Next
How Is Chronic Illness Treated?
The first step to treating chronic illness is to attend an initial appointment at Cameron Wellness and Spa. We will review your comprehensive health history and perform a physical exam. We may order lab tests, such as blood work or other diagnostic screenings. Once a diagnosis has been made, we will create an individualized treatment plan to manage your condition. The specific treatment will be tailored to you based on the type and stage of illness. We may employ holistic treatments, like acupuncture, IV infusions, massage, IV ozone therapy, and nutrition counseling. The goal is to eliminate toxins, boost your energy, and support your body's natural healing mechanism on your journey to optimal health and well-being.
What are the most common chronic illnesses?
The most common chronic illnesses include:
Heart disease
Diabetes
High blood pressure (hypertension)
Stroke
Cancer
Arthritis
Kidney disease
What's the difference between an acute illness and a chronic illness?
An acute illness occurs quickly and typically lasts for a short duration. Examples of an acute illness include the flu, a broken bone, an asthma attack, etc. A chronic illness is a long-lasting condition, which a person must deal with daily and often impacts their daily lives and way of living. This may include daily medications, regular medical treatments, dietary restrictions, etc.
Are there natural cures or naturopathic treatments for chronic illnesses?
Many people are turning to natural and naturopathic treatments for their chronic illnesses rather than taking pharmacological drugs and medications, which can have side effects. For everything from heart disease and lupus to diabetes and fibromyalgia, Cameron Wellness + Spa provides a number of naturopathic approaches to treating chronic illness, including:
Acupuncture
IV infusion therapy
Massage
Nutrition counseling
Detox programs
And more...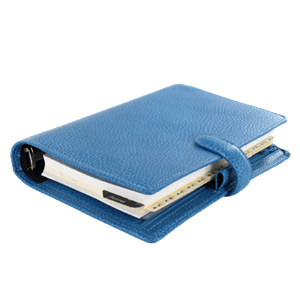 If you are feeling overwhelmed with a chronic illness, the caring team at Cameron Wellness and Spa is here to offer hope and help. Our doctors take a natural approach to managing symptoms, like joint pain, chronic fatigue, inflammation, irritability, and abdominal pain. Schedule an appointment at our office in Salt Lake City, UT to learn more about the holistic health solutions we offer.
Related Procedures
Related Post