What Is Bioidentical Hormone Replacement Therapy (BHRT)?
Your hormones play an essential role in your mood, energy levels, libido, and overall health. As you age, your hormone levels change, which can create imbalances in both men and women alike. This can lead to decreased libido, hot flashes, fatigue, PMS, erectile dysfunction, weight gain, mood swings, and more. At Cameron Wellness and Spa, Drs. Todd Cameron and Shawn Postma specialize in providing bioidentical hormone replacement therapy (BHRT) to regulate the hormones in the body. As a natural alternative to synthetic hormones, BHRT is commonly used to treat the uncomfortable symptoms of menopause. To find out how you could benefit from hormone replacement therapy, book an appointment at our office in Salt Lake City, UT.
Who is a candidate for hormone replacement therapy?
Women approaching menopause or men with low testosterone levels may be helped by bioidentical hormone replacement therapy (BHRT). Treatment is known to help patients enhance libido, mood, sleep patterns, memory, and more. Candidates for hormone therapy should be in good general health, without a history of certain cancers, deep vein thrombosis, stroke, or blood clots. Pregnant or expecting women are also not candidates for treatment at this time. Our team at Cameron Wellness and Spa can speak with you about your medical history and help decide if this therapy is safe and effective for your specific needs.
Reviews
"I've been going to Cameron Wellness for about five years now. It's difficult to find a doctor that I trust with my health and I certainly recommend Dr. Cameron."
- C.R. /
Google /
Jul 08, 2021
"Best Spa and Wellness Center!"
- S.K. /
Google /
Jul 30, 2021
"I love spending time with Dr. Cameron because he loves taking the time to talk to me and answer all of my questions, of which I always have plenty! I refer people to him constantly. He is a wealth of knowledge about the inner workings of the human body. I also love the far more natural approach and understanding of natural medicine that he possesses. Thank you for your excellent service and commitment to better health for me and your other patients."
- J.S. /
Google /
Apr 06, 2021
"Dr Postma is a caring, intuitive doctor. I highly recommend him to anyone looking to optimize their overall health and well being!"
- L.B. /
Google /
Jul 28, 2021
"Hands down the best holistic clinic in SLC! I have been seeing practitioners at this clinic for years and couldn't be happier. The staff are caring, friendly and very knowledgeable. They will give you the knowledge and tools to build and support a healthy immune system. Where typical western medicine has failed, Dr. Cameron's clinic has provided solutions that actually work without compromising my immune system. I highly recommend this cutting edge clinic!"
- H.A. /
Facebook /
Dec 17, 2020
Previous
Next
How Bioidentical Hormone Replacement Therapy Works (BHRT)
During a consultation at our SLC office, our team will get to know you and learn about your symptoms, health history, and preferences. Diagnostic tests will be conducted to check your hormone levels. We take a patient-centered approach in order to provide the ideal customized dose of hormones, which may include testosterone, progesterone, estrogen, DHEA, pregnenolone, or a combination of hormones. Bioidentical hormones can be given as a capsule, suppository, cream, or injection. Hormone therapy is medically supervised so you will need to schedule follow-up visits so we can monitor your outcomes and make any needed adjustments over the next several weeks. In general, bioidentical hormone therapy (BHRT) produces few side effects because it involves hormones that are molecularly identical to natural human hormones.
Bioidentical Hormone Replacement Therapy (BHRT) FAQ
What are the signs you need hormone replacement therapy (BHRT)?
As we age, our bodies naturally experience a decline in the levels of certain hormones. This can affect the bodies of men and women in similar ways, but there are differences. Here are some signs you may need hormone replacement therapy:
Women:
Hot flashes
Mood swings
Vaginal dryness
Lowered libido (sex drive)
Irritability
Pain or discomfort during sex
Loss of bone density
Insomnia or sleep problems
Men:
Loss of muscle mass
Erectile dysfunction (ED)
Loss of bone density
Fatigue
Lowered libido (sex drive)
Insomnia or sleep problems
Irritability
Depression, moodiness
Loss of mental focus
What is bioidentical hormone replacement therapy (BHRT) for?
Bioidentical hormone replacement therapy (BHRT) helps to rebalance the levels of hormones in your body when they decrease due to the natural effects of aging. For women, this means supplementing estrogen; for men, it's testosterone. These hormones are replaced with bio-identical duplicates that can restore your hormones to the balance they had when you were younger. These help you to look, feel, and function with rejuvenated energy and a more youthful appearance.
Does BHRT help reduce belly fat?
Because hormone replacement therapy can help revitalize your metabolism, it helps your body burn fat more efficiently. This can help both women and men reduce belly fat and fat around the midsection.
Can bioidentical hormone replacement therapy (BHRT) make you look younger?
Some studies have reported that bioidentical hormone replacement therapy (BHRT) has reduced the appearance of fine lines and wrinkles and helps to restore the healthy growth of hair for many men and women.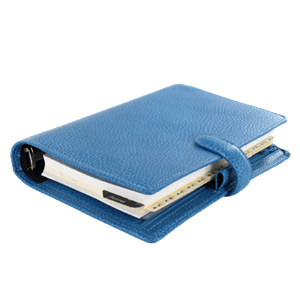 Plan Your Procedure
Average Cost

From

$400

How Long It Takes

1-2 Hours
Contact Us
If you've been experiencing mood swings, hot flashes, low sex drive, or menopausal symptoms, contact the holistic wellness experts at Cameron Wellness and Spa. With bioidentical hormone therapy (BHRT), we help patients find the right balance of hormones to increase their energy levels and feel their best. To get started, book a consultation at our office in Salt Lake City, UT.
Related Procedures
Related Posts